eBooks
This ebook is brought to you by Chris Tubby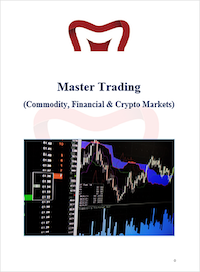 Master Trading E-Book Popular
338 pages
This comprehensive book of 338 pages and 116k words covers all aspects of tradin…
Testimonials
Read how Chris can add value to your journey
Connect with him on LinkedIn
"Undoubtedly the most experienced trader I have ever come across in my 7+ years working in Financial Services internationally. During my time trading Chris was an excellent tutor who guided me in creating my own personalized trading and risk management strategies." — G.W.
"Chris effortlessly blended the fundamentals with practical sessions where we aspired to match his wonderful trading skills. I was in awe at how easily he made consistent profits day after day." — V.R.
"Chris is an excellent and technically strong educator with decades of experience in commodities and futures markets, and a strong focus on practical trading skills." — S.B.
"I kept practising for another year or so until I decided to invest 200 pounds into CFDs February this year. Within the space of five months, I have managed to turn that amount into a low-five-figure return." — Y.A.J.